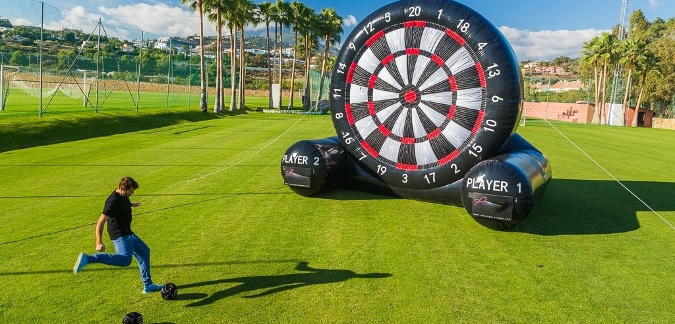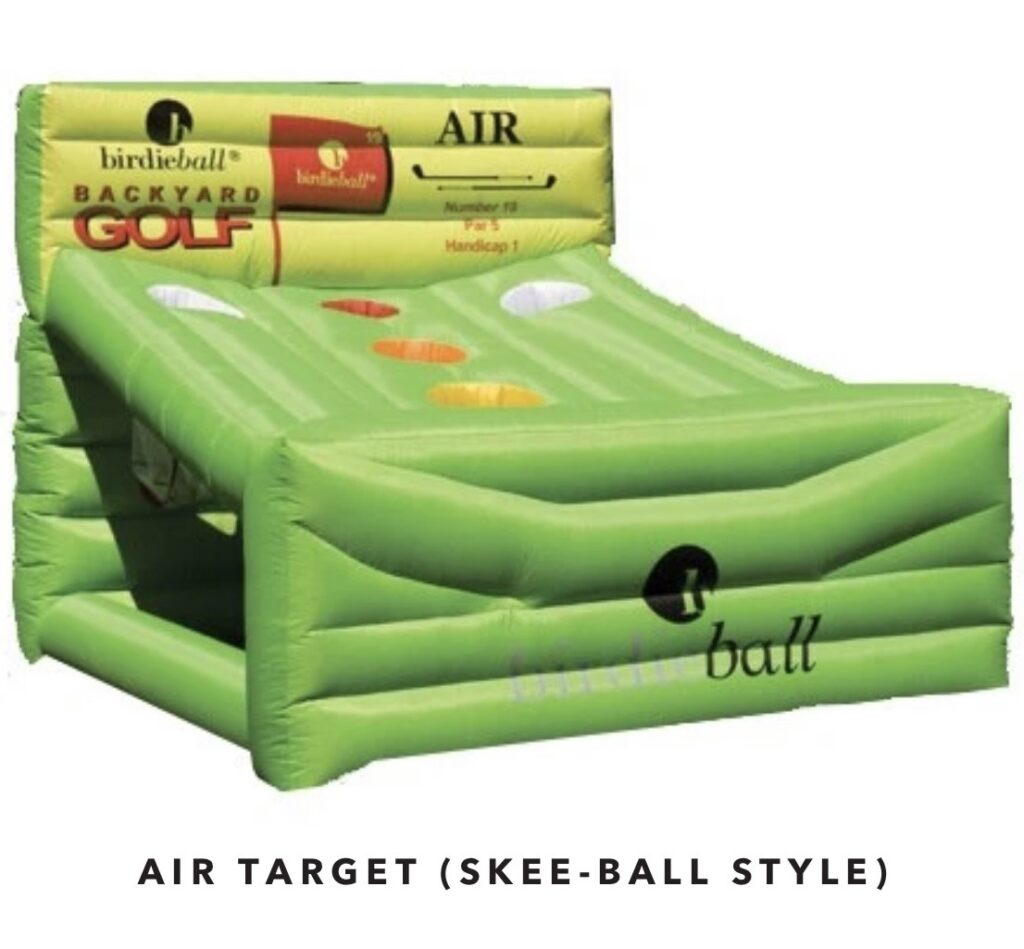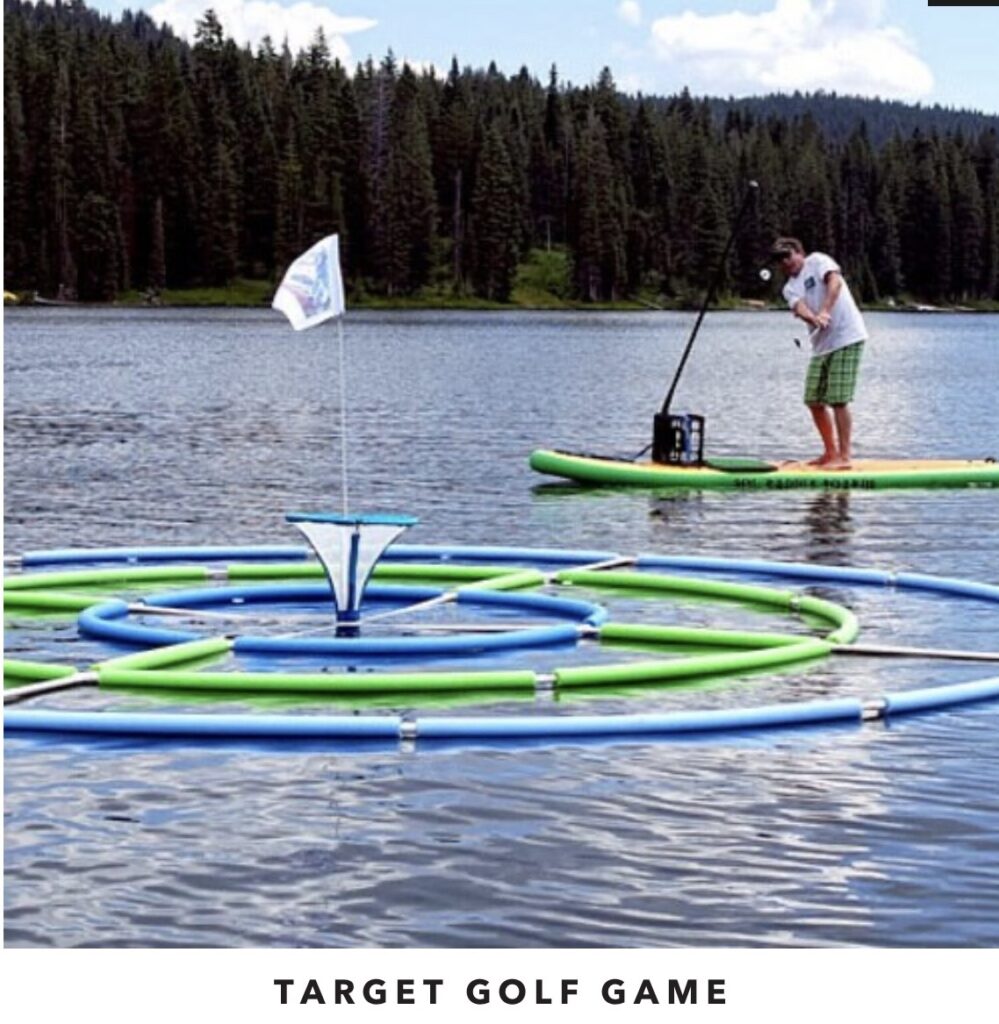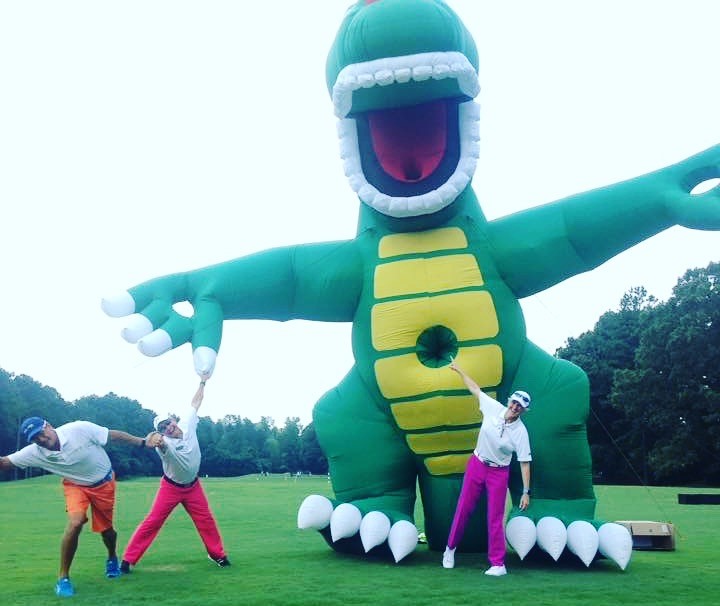 Are you looking for a Fun outdoor games for kids? Do you want Outdoor Party Games for Adults? Look no further. We provide various activities, party games and more, both inside and outside.
Are Indoor/Fun Outdoor Games for Kids or Indoor/Outdoor Party Games for Adults needed? First, decide if you are you looking for a place to visit, or would you prefer we travel to you? Designed to host AND/OR travel, we also offer a convenient and alternative way to BEST fit your needs. With Mini-Links/Junior Links Putt Putt courses, a 50 foot putting green, Inflatable Light Up Targets to hit, Golf/Multi-Sports Simulators, golf related skills challenges, Glow In The Dark Corn Hole Bags/ Boards, and more, we can create a package that fits small to large budgets for both, fun outdoor games for kids, Outdoor party games for adults. Your event can be held Indoor, Outdoor, Day or Night, and if needed-GLOWING IN THE DARK. Catering for your event is an option as well. With several popular and professional Atlanta based services, we can create individual or all-inclusive based packages to choose from. All equipment needed for play is available, and all you need is to have fun. Our professional staff is ready and available to consult and assist with your next great event needs.
As with all our packages and services offered, accurate pricing quotes will be a reflection on specific event details given for both fun outdoor games for kids, Outdoor party games for adults. Prices vary widely in range as to each event is unique and different in its own way. Please call or contact us for any and all questions you may have. Our Professional Staff Members are looking forward to helping in any way possible.
Gloworm Golf LLC.
Phone: 404-488-2536
Email:[email protected]
(Call for pricing and package specials offered) and find your perfect Fun outdoor games for kids, or Outdoor Party Games for Adults.